Louisa Correll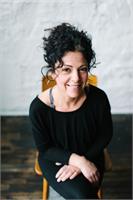 Louisa Correll E-RYT – Louisa is a 200 hr certified yoga teacher through YogaSpirit studios with an additional 100+ hours in Children's yoga training including Yoga for Children with Special Abilities. Yoga has had a profound impact on Louisa's life which has led her to "pay it forward" and pass it on in some form to others. She teaches to Yogis of all ages, from babies to seniors, and her philosophy to not take life too seriously creates a playful environment which allows everyone's inner child to shine.
Louisa Correll instructs the following:
6 TUESDAYS 3:30pm - 4:30pm Jan 8th - Feb 12th


The Tween years are a time of rapid change for girls – physically, mentally, and emotionally. Yoga is a great way to address many of these changes by empowering girls with the tools they need to navigate the journey into the challenging teen years with more confidence and self-esteem. Through a combination of age-appropriate postures, relaxation techniques, self inquiry, peer community, and light hearted fun this series fosters increased body awareness, flexibility and a sense-of-self in a safe, non-judgmental environment.

EARLY BIRD Pricing $95 THROUGH 1/01, $105 thereafter.

Register online or at the studio in YOUR DAUGHTERS NAME




Standard Yoga for Everybody Refund Policy Applies. Click here for details.