Cathy Prins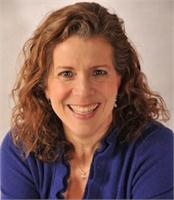 As a card interpreter and teacher for over 15 years, Cathy Prins offers the Tarot as a tool to help others more keenly observe and explore the physical, mental, and emotional patterns of their own human behavior. She welcomes her students into the experience of Tarot with no judgments, no preconceived notions, and no expectations. She creates a space that accepts and meets her participants right where they are, inviting them to sit back, with freedom and ease, to take the information that may be meaningful in the moment, and to leave the rest behind.
Cathy Prins has been a certified Reiki Master since 1998. She has had a thriving healing practice in Fairfield County for the past 20 years, which includes deep tissue massage, craniosacral therapy and a variety of energetic integration techniques. She is a dynamic teacher and enjoys the opportunity to share her experience and insights about the body and its innate ability to heal.
Cathy Prins is currently not instructing any classes.