Robinson David Martinez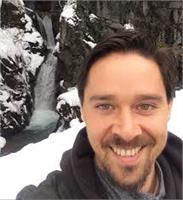 David has been developing Quantum Sound Healing for 10 years. He is guided by two teachers, one Tibetan, and one an indigenous Columbian. David uses his voice as an instrument of sound, creating a whirlwind of energy, akin to Reiki.
Robinson David Martinez instructs the following:
Qigong Sound Healing works on a deep level of vibration with the inside of the body: the organs, cells, bones, as well as the breast, reproductive and hormonal systems. Qigong sound healing is like chanting a soft lullaby to the internal make-up of our bodies. When we chant these sounds we facilitate the breakup of stagnant qi and infuse the body with vitality and fresh energy. Repressed emotions within the body will come out when chanting these sounds on a regular basis.