Dr. Tanvi Gandhi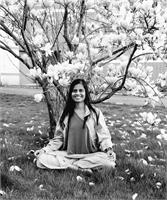 Dr. Tanvi Gandhi is NCCAOM-certified &Licensed Acupuncturist and has received her doctorate in Naturopathic Medicine from the University of Bridgeport.

She integrates and unifies TCM, Ayurvedic, and Mayan ancient holistic modalities during her healing sessions. She is passionate about empowering her patients with tools for self-healing and restoration and offers self-care workshops and classes. She currently practices and holds community healing classes @ Barefoot Living Arts in Fairfield and Enjoy Community Wellness in Stamford. She also offer group workshops
for community and corporate wellness throughout Fairfield County.
Please check out
drtanvigandhi.com or email drtanvigandhi@gmail.com
Dr. Tanvi Gandhi instructs the following:
As we transition into Autumn, we tend to many aspects of our lives that involve our homes, yards, and busy calendars.

But what about YOU?

This workshop offers you the opportunity to add your body to that list, through Self-Care. Learn how to tap into the healing power of nature as we experience the transition from summer into Fall.

What you will do:

Participate in a special fall season Tea ceremony and opening Meditation;
Explore Breathing Exercises (Pranayama), Medical Qigong Movement exercises to strengthen the Qi Lung and Large Intestine channels (and understand why it's important);
Understand the Special Ayurvedic Marma Points for Pranic Healing: Strengthen Prana (Vital force) for Immunity
Discuss Nutrition: what's best to eat this time of year.
To close this experience, Tanvi will guide you through a special Mayan Meditation (Wheel of Seasons for Equinox).

Cost: $35 if you enroll by 9/1; $45 thereafter.