Dr. Tanvi Gandhi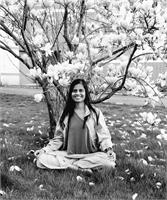 Dr. Tanvi Gandhi is NCCAOM-certified &Licensed Acupuncturist and has received her doctorate in Naturopathic Medicine from the University of Bridgeport.

She integrates and unifies TCM, Ayurvedic, and Mayan ancient holistic modalities during her healing sessions. She is passionate about empowering her patients with tools for self-healing and restoration and offers self-care workshops and classes. She currently practices and holds community healing classes @ Barefoot Living Arts in Fairfield and Enjoy Community Wellness in Stamford. She also offer group workshops
for community and corporate wellness throughout Fairfield County.
Please check out
drtanvigandhi.com or email drtanvigandhi@gmail.com
Dr. Tanvi Gandhi is currently not instructing any classes.