Marcy Shinbaum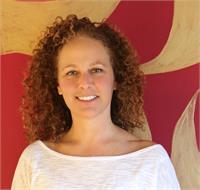 Marcy's intuitive teaching style supports students wherever they may be on their journey. Her own path led her to the yoga mat over a decade ago. It is a place where she has found community, alleviated chronic headaches and gained serenity navigating the frenetic world we live in. Marcy holds her RYT-200hr and is trained in Therapeutic Restorative Yoga. It is Marcy's passion to share the techniques she has learned with students of all levels. Her joyful classes weave together breath, movement and mindfulness.
Marcy Shinbaum instructs the following:
This yoga class is open to new and experienced students. It includes a centering, stretches, asanas (yoga postures) standing, sitting and lying down, with explanations of how to come in and out of postures. There is attention to breathing and alignment of the body. Students generally feel inner peace, relaxation, and a sense of renewal from this class.




Yoga for Everybody Is Taking Yoga Off the Mat

and into the Community!

As the 2017 school year begins, 1 in 6 children in CT are food insecure.

Join us at the CT Food Bank where we will assemble the "backpack meals" distributed to these kids.

What: Let's Pack Lunch! Y4E Group Volunteering Event

Where: CT Food Bank, 74 Linwood, Fairfield

When: Thursday, October 5th from 12:30 - 2:30pm

One of the highest forms of yoga is the is gift of selfless service...Let's do this together!