Joy Herbst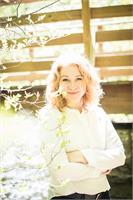 Joy is an APRN/Family Nurse Practitioner, Yoga Health Coach, Ayurveda counselor and certified yoga teacher. She is an ardent advocate of the body's innate ability to better one's health and wellness, including the healing of emotional stressors that often manifest in disruptions of our physical state. She draws from her experiences as a nurse practitioner, yoga teacher, student of Ayurveda, wife and mother, from which she has gleaned much wisdom, to not just survive amidst a whirlwind world, but thriving in a connected, happy life. Joy offers holistic women's health care that blends her training as a family nurse practitioner with the concepts of Ayurveda and mindful coaching to support women from menarche though menopause.
On the mat, Joy enjoys thoughtful, challenging practices that flow with mindful breath while allowing us to play our edges with a light heart. Her first yoga certification was completed in 2010, with the Anusara Yoga 100 hour Immersion with Amy Reed following soon after. In 2014, she gratefully completed a second 200 hour yoga teacher training with Bernadette Birney. Always seeking and experiencing, her enrichment grows with mindful yoga practice taught by my exceptional teachers, as well as in studies of meditation, alignment based Hatha flow, vinyasa, Ayurveda and yoga therapy.
Joy Herbst is currently not instructing any classes.