Joy Herbst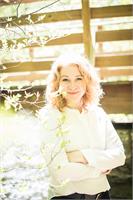 Joy Herbst is a holistic nurse practitioner, sober living guide, Ayurveda counselor, certified yoga teacher, and mother of 2 young boys. She works with those who struggle with depression, anxiety and substance use disorder, providing integrative mental health care and sober living support. She also offers Yoga of Recovery classes and Women for Sobriety meetings.
Joy is an ardent advocate of the body's innate ability to heal, and its wisdom at lifting of emotional stressors that often manifest in disruptions of our physical state. Knowing personally how emotional stress as a working mother can lead to self-medicating with alcohol and food, and therefore lead to illness and dis-ease, she is passionate about empowering her clients with co-created wellness plans that guide and reconnect them to their inner healer. She celebrates a grateful life of empowered sobriety since 2014.
Joy Herbst is currently not instructing any classes.