Nicole Metchick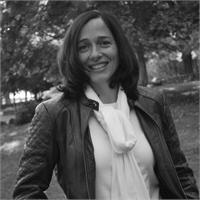 Nicole is a certified yoga instructor through Yoga Alliance (RYTs), and she has also taught Prenatal and Postnatal Yoga for several years following a Yale-affiliated Dancing Thru Pregnancy program. Nicole teaches a rhythmic and sometimes vigorous Vinyasa style class that emphasizes the importance of fluid movement linked closely to pranayama (breath awareness). Nicole's creative sequencing and intelligent alignment, encourages physical stability, increases flexibility, and enhances the body's natural detoxification process. Nicole has a technical approach to the postures, affirming one's commitment to practice and offering a mindful approach to living that is evident both on and off the mat. Her distinctive style synchronizes breath with movement which she believes brings the transformative qualities of yoga and healthful living to the forefront. Over the past 14 years, Nicole's teaching experience contains a broad range of class and student types including prenatal, postnatal, youth, adult and seniors. She is also a student herself and enjoys taking classes with new teachers and styles for personal enjoyment and to expand her own perspectives.
Nicole Metchick instructs the following:
This class has limited space so pre-registration online is a good idea. This yoga practice is extremely gentle and is suitable for everybody, the new student up to the advanced practitioner. Using breathing techniques and guided visualization, the body is supported by blankets, blocks, bolsters and straps in a series of postures intended to allow deep relaxation. This style of yoga addresses mental & physical stress, fatigue and tension while revitalizing the body.