Morgan Cleveland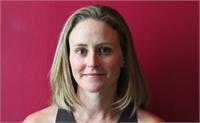 Morgan Cleveland, RYT-200, has studied Yoga on and off the mat for 15 years. Morgan believes Yoga offers a gift for the mind and body, and an opportunity to practice being in the present moment. On a lifelong journey to be her best self, Morgan returns to the mat to find her center and use the tools of yoga in everyday challenges and obstacles. Through linking breath work, meditation and movement, Morgan's classes help students, of all levels, create awareness of body, breath and mind and honor their own unique and authentic practice.
Morgan Cleveland instructs the following:
Mixed level yoga class. Options are offered for different levels. Beginners are better off in Gentle or Level 1.




We like to think of this as the "best of both worlds."This is a 60 minute class that combines a Level 1 yoga practice with Yoga Nidra (Conscious Sleep/deep guided meditation). All levels are welcome.In the first part of the class, you are led through a series of postures (asanas) and breath work (pranayama) in a manner where lots of instruction is given, and the pace is moderate. More challenging variations of postures are offered, but absolutely are NOT required. This movement prepares you for. . .In the second part of the class, you are guided through a Yoga Nidra. Yoga Nidra is a profound, deceptively simple and scientifically based tool for physical, mental and emotional relaxation. Through the use of specific guided visualizations the practitioner is able to enter a state of deep rest and penetrate the otherwise inaccessible recesses of the mind.