Ingrid Prueher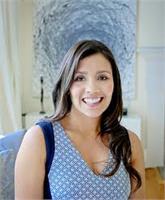 Ingrid Prueher, the Baby Sleep Whisperer is a bilingual, Certified Family Sleep Institute (FSI) Pediatric Sleep Consultant and Lactation Counselor. She specializes in teaching sleepless families the fundamentals of getting a good night's sleep. Her mission is to help everyone in the family become a successful sleeper. A seasoned parenting consultant, Ingrid combines her experience and knowledge of nutrition, alternative therapies and sleep to help English and Spanish-speaking parents across the globe who struggle to get on a consistent sleep schedule. Ingrid is a sought after expert and her advice has been shared on popular media outlets such as Fox & Friends, The Huffington Post and as the host of Parents.com 'Baby Sleep 911′ Web TV Series. She is also part of the FSI Certification Team and the FSI's Graduate Business Coach and Mentor.
Born in Guatemala and raised in New York, Ingrid earned a bachelor's degree from St. John's University in Queens, New York, and a master's degree from The New School in New York City.
Maximo. The four of them live in Fairfield, Connecticut. In her free time, Ingrid loves to dance, sing and read with her boys, as well as travel and She and her husband, Jason, are the proud parents of 9 year-old Leonardo and 6 year-old Cook.
Ingrid Prueher is currently not instructing any classes.