Nora Malfettone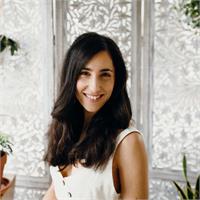 Nora Jaya Malfettone- founder of Spirit School Of Connecticut, is an intuitive/alchemical healer, spiritual counselor, yogi, sound healer, writer and priestess- transforming individuals' perception of their reality to facilitate alignment with their own Divinity. Nora has had a deep empathic awareness and sensitivity her whole life. Having first harnessed her own power and self-healed from depression and chronic pain, Nora has been in practice for over a decade - helping empower individuals to harness their innate ability to thrive on their life journey. In her practice, she has seen hundreds of clients regenerate and convert their suffering to unshackled joy, and chronic pain/illness to full mobility, health and comfort.
Being a student and teacher of Vedic philosophy, Yoga, personal training, Jikiden Reiki, Egyptian High Alchemy and classical music for many years, she has developed a unique, powerful and customized method in her healing services and events.
She is a proud mother of her daughter, Aya Sri.
Nora Malfettone is currently not instructing any classes.