Marleen Salko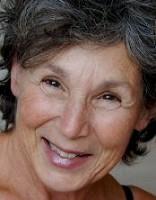 Marleen Salko has studied and taught in the health and fitness field for over 30 years. She is certified in Advanced Kripalu Yoga from the Kripalu Center for Yoga and Health. Marleen was the founder and owner of Marleen's Yoga Center in Southport and Westport, which merged with Yoga for Everybody in May 2005.
Marleen Salko instructs the following:
Gentle (Kripalu) This yoga class is a gentler version of the Level 1. It is a Kripalu-inspired, meditative class with longer holding for a deep, "in-body" experience. Lots of silence to enhance the peaceful nature of yoga. Emphasis on breath, trusting the body's wisdom and Eastern philosophy. If you have issues with blood pressure, knees, shoulders, or other joints, this might be a better class for you than Level 1, and it is a good starting point for a new person.