Erica Tetro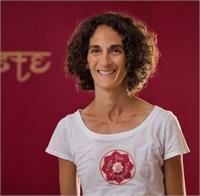 Erica is a 200 hour certified Kripalu yoga teacher working on the additional 300 hour training through Pranakriya School of Healing Arts.
Erica is certified to teach pre-natal and MS yoga.
Erica remains inspired by the Kriplau roots of a compassionate non-judgmental witness consciousness,
through continued exploration of energy awareness, and breath work.
With gratitude, Erica continues to explore and nurture a belief in the healing practice of yoga, through the power of yoga to inspire, heal, and connect us to ourselves to each other and to a higher purpose.
Erica Tetro instructs the following: